The winter holidays are just around the corner and I am sure that many of you want to celebrate by playing some amazing Christmas-themed hidden object games.
If that's indeed the case, then you are in luck as I am here to share with you the best hidden object games to play during Christmas 2022!
We're going to have to choose mostly from HOGs released in the previous years as developers haven't been, unfortunately, too kind with their Christmas releases recently.
But that doesn't matter that much, as we still have a great choice of games to share with you below and newer releases are still relevant today.
So without further ado and in no particular order, here are the best hidden object games to play this Christmas!
Update notice: To make things even better, I have updated this list for 2022 with new games and revised the existing ones. I will keep updating this list every year, removing the titles that are too old and outdated and adding any new ones that I can find.
Notice: We get commissions for purchases made through links in this article.
Mystery Case Files: Dire Grove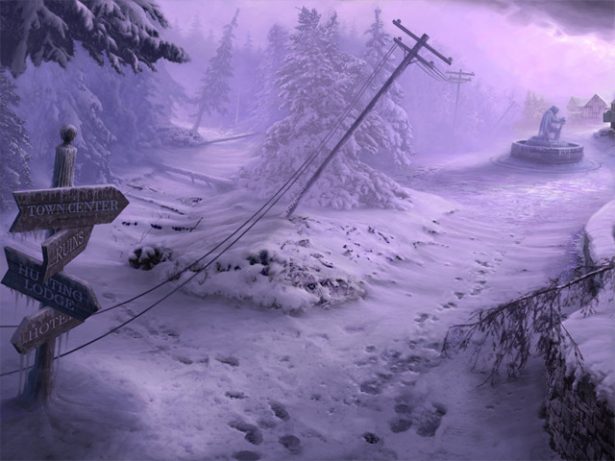 The Celtic legend of Dire Grove has been passed down from generation to generation for centuries. Considered a fairytale, its telling was meant to frighten small children into staying in their beds through the night.
A recently unearthed artifact in the United Kingdom, however, proves the dark legend to be true! Use your wits and Hidden Object talents to follow the trail of a group of missing graduate students in this game.
Although it's not really Christmas themed either, the chills and ice and setting make it a great play during the winter holidays, especially if you're looking for a more intense adventure.
Click here to get a copy from Amazon
Dark Strokes 2: The Legend of the Snow Kingdom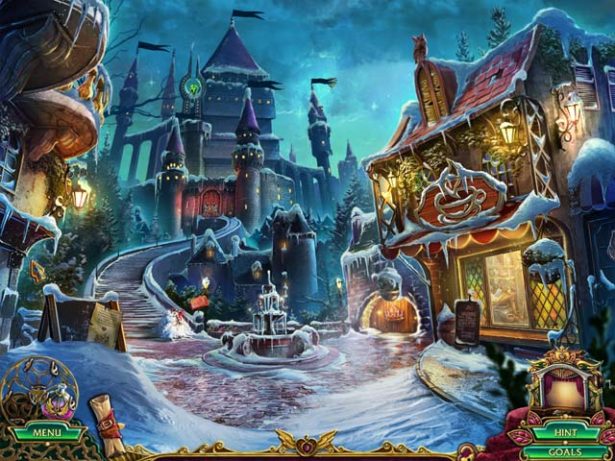 From its breathtaking opening scene, in which a hunter saves a princess from an uncertain fate at the hands of a Snow Knight, to its stunning conclusion, The Legend of the Snow Kingdom will captivate you with a world abounding in beauty and detail, puzzles and mini-games unlike any you have solved, and a story of unprecedented depth.
Again, not really a Christmas-themed game, but mystery adventure that you will love to play during the holidays, while sipping on your hot chocolate!
Click here to check it out on Amazon
Christmas Wonderland 10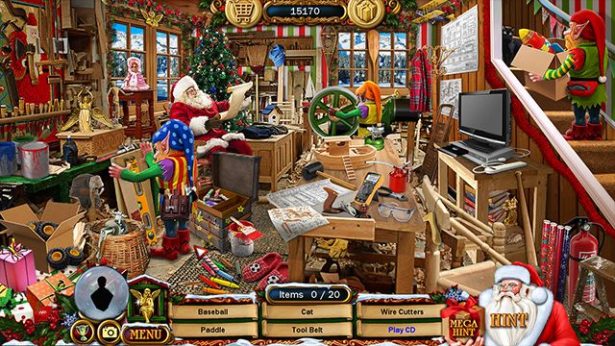 Christmas wouldn't be Christmas without a new Christmas Wonderland! Christmas Wonderland 10 is crammed full of gorgeous Hidden Object scenes and superb mini-puzzles guaranteeing hours of fabulous fun for players of all ages!
This is one of the best known Christmas-themed hidden object game series and you have to play it too! (And remember that there are 9 more launched in the previous years – if you want to get them all!)
Click here to check it out on Amazon.
Living Legends: Frozen Beauty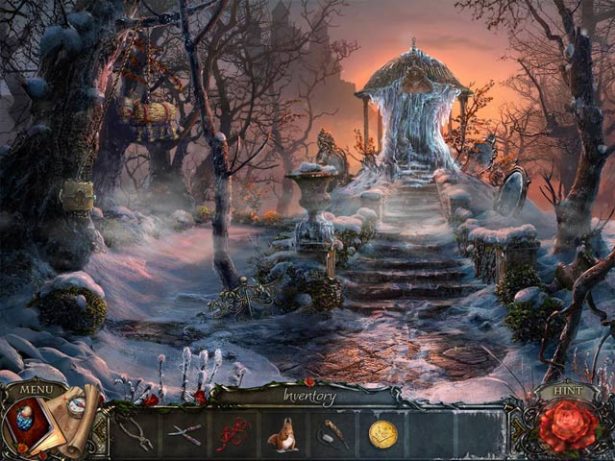 The Queen has chosen your sister as her successor, but are her promises too good to be true?
You were only six when your mother vanished, leaving you to care for your younger sister, Elizabeth. After she receives an invitation naming her as the Queen's successor, she pleads with you to join her in her new royal life.
All she has to do is pass a simple test to prove her worth. Is this too good to be true, or is your luck finally changing? Find out by playing this game – click here to check the price and download options.
Dark Parables: Rise of the Snow Queen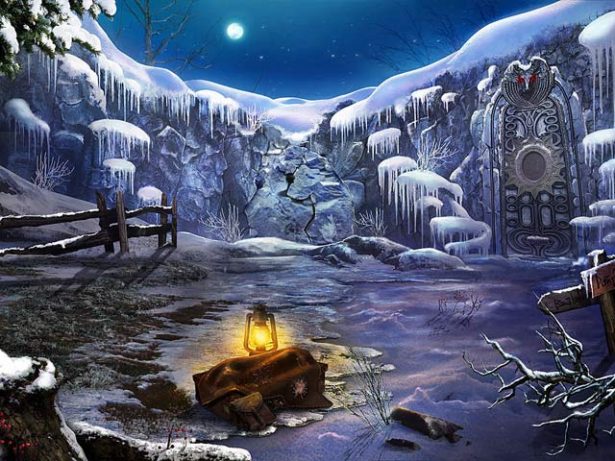 Journey into the mythical Snowfall Kingdom and investigate the disappearance of children in Dark Parables: Rise of the Snow Queen!
From the ashes of the snow, the legendary Snow Queen rises and terrorizes nearby villages with her supernatural powers.
Rescue the missing children and stop the fabled Snow Queen before her sorrow brings upon the destruction of the world in this game.
Christmas Stories: Puss in Boots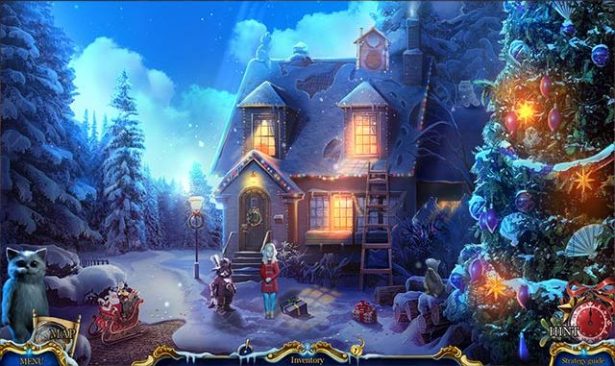 You adopt a forlorn kitten on Christmas Eve, but little did you know what that innocent cat would get you into. It seems a thief has ransacked Santa's purrrfect little toy town, stealing the Christmas star!
Why would anyone want to stop Christmas from coming? Find out by trying this game!
The Christmas Spirit: Mother Goose's Untold Tales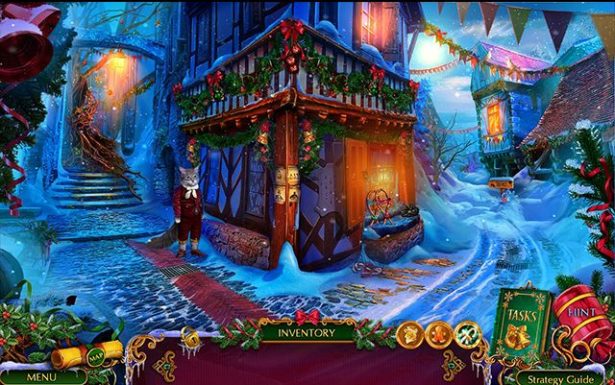 Old King Cole was once a merry old soul, but now he rules the Fairytale Kingdom with a greedy iron fist. And now that Mother Goose has gone missing, he's decided to cancel Christmas!
This is the last straw for the King's poor subjects, and they call on you to help find Mother Goose and restore the kingdom to peace and happiness.
Love Chronicles: A Winter's Spell
The entire kingdom has turned out for your daughter's 8th birthday celebration, featuring the world-famous magician, Mister X.
But her party takes a dangerous turn when Mister X is revealed to be a dark wizard – he kidnaps your daughter and turns the entire kingdom to ice!
While not directly Christmas-related, it is a gorgeous winter-themed game that you will surely enjoy playing during the cold season.
Christmas Stories: Nutcracker
You might be too late for the Christmas Ball, but you're just in time for adventure! The Nutcracker needs your help, and there's an army of rats running rampant through the kingdom. Luckily, a few cute little sidekicks have got your back.
Uncover the Rat King's evil plot – and find out what created the toothy little monster. A classic Christmas tale told from a new perspective and an adventure you will be happy to be part of.
Christmas Eve: Midnight's Call
Snow Hill is a magical town that preserves the Spirit of Christmas for the whole world. But now an evil sorceress threatens to plunge Snow Hill into eternal darkness!
Do you have what it takes to save Christmas? I am sure you do and, even though this is not a game to write home about, you'll find it enjoyable if you playing during the Christmas holidays.
Christmas Stories: A Christmas Carol
Your Uncle Scrooge asks for your help, but some friendly Christmas ghosts have other plans for him… and you.
Undo the bad turns in his life as your uncle's alter egos work either with – or against – you to change the man's fate once and for all.
Christmas Stories: Hans Christian Andersen's Tin Soldier
Bundle up and prepare for an exciting adventure this holiday season! After receiving a desperate letter from your old nut-cracking friend, Albert, you rush to help him.
When you arrive, you learn that the Rat King's evil wand has fallen into the hands of a vengeful baron, and now three innocent people – including Albert – have been turned into toys!
Team up with the Nutcracker and your new friend, the Tin Soldier, to fight trolls and destroy the Baron's curse in this delightful game.
Wrapping up
These would be our top picks of Christmas themed hidden object games to play during the winter holidays in 2022.
If you have other amazing games that would be a good fit for the list, don't hesitate to share them in the comments section below.
Until then… enjoy these great games above and happy winter holidays!