Parking Tickets are an easy and efficient way to gain some SP in Police Simulator: Patrol Officers, but only if you do it right!
There are multiple aspects to deal with when it comes to parking in the game. Not having a proper idea about it will lead to you making mistakes and losing CP though, rather than gaining some SP.
That's why, I'm here today, to help you achieve perfection when it comes to parking in Police Simulator: Patrol Officers!
Parking Tickets Guide in Police Simulator: Patrol Officers
In Franklin, there are several situations where it's completely illegal to park vehicles. You must take the required actions when you come across such cases, but there are other conditions to keep in mind as well.
Failure to take the right action or making an unnecessary move will cause a reduction in your Conduct Points (CP), which can hamper with your progress in the game.
Special Vehicles
Before you can go around writing parking tickets and towing vehicles, you should know about the special vehicles on which some of the parking violations don't apply. These are Handicapped and Taxi vehicles.
As you'll notice once you go through this article, there are a few instances where you aren't supposed to take any action against the car if it's a Handicapped vehicle or a Taxi.
Identifying them is quite simple too. Just check out the license plate of the vehicle and if it's one of the two special vehicles, it'll be mentioned at the bottom.
For the Uber company, Shift, you'll find the "Taxi" text on the vehicles' plates and an identifying tag in front as well.
Make sure you check the license plate of all the cars, since it's quite difficult to identify a handicapped car or a taxi just by looking at it. Taxis and Handicapped vehicles have special parking spots too.
Expired Parking Meters
This is the simplest and easiest fault to catch in Police Simulator: Patrol Officers. You probably already know how parking meters work.
In the game, you must check the parking meter beside the parked vehicle. If it reads "Expired", that would mean the vehicle had been parked past the allotted time, which is illegal.
You must write a ticket in this case and that can be done by interacting with the vehicle. However, this case doesn't apply to handicapped cars.
Outdated License Plates
You should carefully inspect the license plate of a vehicle and check if its license is expired or not.
On the top left and top right corners of the license plate, you'll notice the first three letters of the expiry month and the last two digits of the expiry year are written, respectively.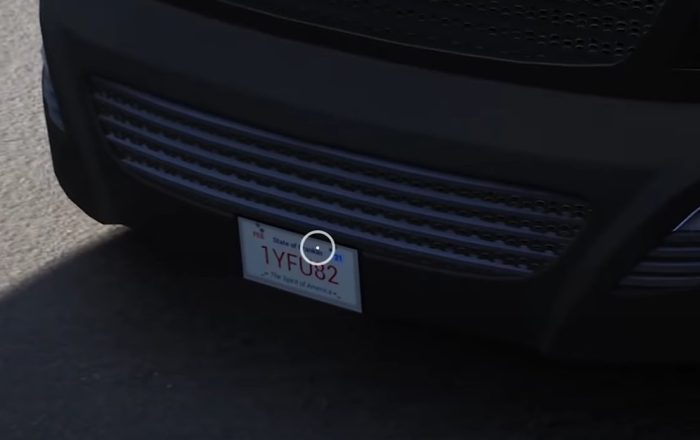 These are highlighted as well to make it easier for you to view.
If you notice that the vehicle has crossed its license expiry period, issue a ticket against it by interacting with the vehicle. However, do not tow the car, since this is not a towable offence.
Improper Orientation and Position of the Car
The position of the parked car and the orientation at which it is parked is quite important during parking in Police Simulator: Patrol Officers.
You must make sure that the vehicle isn't parked facing the wrong way, with respect to the traffic.
Additionally, the vehicle shouldn't be too far from the sidewalk and at the same time, the tires shouldn't be over the sidewalk either. It has to be parked just on the edge of the sidewalk with minimal distance from it.
If any of the above regulations aren't followed by a particular car, a ticket can be issued but the car shouldn't be towed. Make sure you state the right reason while citing as well.
Illegal Parking Locations
Vehicles are legally disallowed to park in several places in the state of Franklin. In some cases, you can only issue a ticket against the vehicle, while at other times, you can tow it for some extra SP!
Sidewalks
There are several areas in the sidewalk where an outline is painted in white. Vehicles can only be parked within the borders of the outline.
Any cars parked outside these borders on the sidewalk should be given a parking ticket. In the ticket, the citation should be done for "NO PARKING AREA". For greater SP, you can tow these cars as well!
Crosswalks
It's completely prohibited to park in the crosswalks or "Zebra Crossings". You can write any vehicle a parking ticket if you notice that they're parked in an intersection or on turning of the street.
Tow Zones
Look out for signs that say "Tow Zone" in the street. Parking between two of these signs or close to these signs is a towable offence and you should take the required action.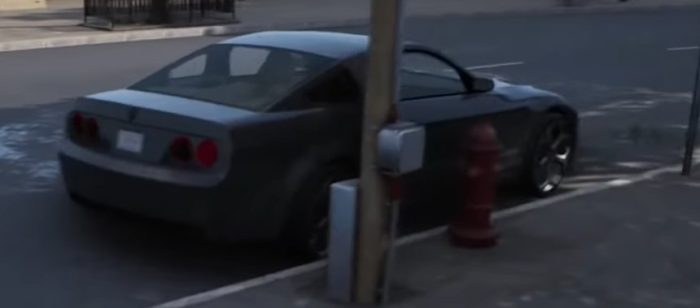 Moreover, the same condition applies for hydrants placed at several places in the streets. Parking near the hydrants is disallowed, and you have the right to tow the car as well as write a citation.
Bus Stops
Yet another location where it's against the law to park vehicles is the bus stops and you should only write a ticket to the vehicle if you come across such a case.
Emergency Access Locations
There are certain areas in the state where only Emergency vehicles, such as Fire Trucks and Ambulances can park. You can issue a ticket and tow any vehicle parked in these Emergency Access areas.
Special Vehicles' Parking Zones
Finally, normal cars can't park in the designated regions for Taxis and Handicapped vehicles. If you happen come across such a situation, you have the right to write a ticket and tow the car.
NO PARKING signs
This is a very tricky case and you should be careful when you see signs like these. You'll notice that under the NO PARKING text, a time and date is mentioned, along with the texts "Street Cleaning".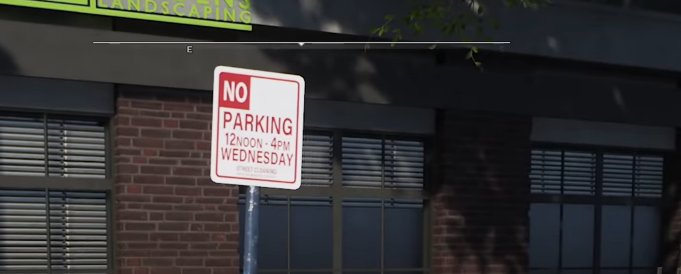 Basically, vehicles aren't allowed to park in the specific spot for that particular duration in that specific day. You can write a ticket to the vehicle if you find them breaking the rule and tow them too.
In any other cases, however, all cars and vans can be parked without any legal problems.
Wrapping Up
As long as you follow these guidelines in Police Simulator: Patrol Officers, parking tickets and the related factors shouldn't be an issue at all!
These may seem a bit overwhelming at first, but as you carry out the tasks a few times, you'll surely get the hang of it!
The rules may be adjusted with upcoming updates and patches, so do stay on the lookout for any major additions or changes. If you're facing any problems with any specific Parking issue in the game, do leave a comment below!