Summertime Saga is by far one of the best visual novels out there. But fortunately, it's not the only great one available to play and today I'm here to share with you a list of the best games like Summertime Saga.
As you probably know already, Summertime Saga is still in development (at least at the moment of writing), with many features, story lines and archs and things to do still to be released. And while you wait for those new features to release you might want to play some other games similar to Summertime Saga.
Fortunately, there are quite a few on offer and even though none manages to rise to its amazing standards, all of the recommendations below will keep you really happy, delivering an extremely high quality experience, similar to the original.
So without further ado, here are the best games like Summertime Saga to play in 2020:
Aokana – Four Rhythms Across the Blue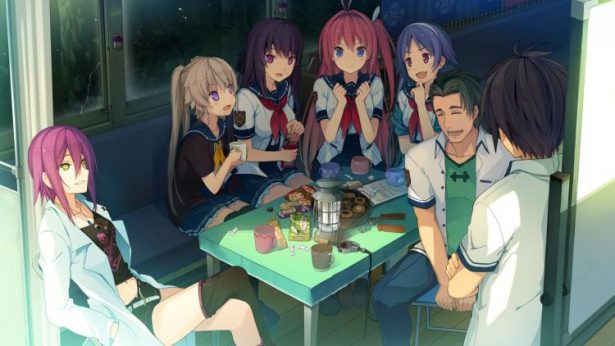 In a world where flying through the sky is as simple as riding a bicycle, the sport "Flying Circus" is all the rage. Following the discovery of anti-gravitons, special shoes that allow an individual to fly, Anti-Graviton Shoes, took the world by storm.
The game tells the story of a former great player who enters the circuit once again as a coach, but there is more to be found than just victory. A great story and four lovable main characters make this a real good find!
You can check out the game on Steam.
Lost
With 20 girls to interact with, this is definitely a game where you will never get bored – on the contrary!
Described by the devs: "This is a beautiful girl decryption game that uses the wisdom and observation of gentlemen to conquer the girl and girl interaction to trigger the unlocking of all animations and voices."
You can check out the game on Steam.
If My Heart Had Wings
After a bicycle accident shatters his dreams of becoming a racer, Aoi Minase returns to his hometown, depressed and defeated. With seemingly no hope left for the future and no idea what to do with himself from here on, Aoi meets Kotori Habane―a young girl stuck in a wheelchair with a flat tire.
It is on that windmill-dotted hill that Aoi's somber yet touching story of youth, friendship, and flight begins.
You can check out this game on Steam.
Acting Lessons
If you want to go away a bit from the cartoony, anime-type of visuals, then this game is the perfect choice for that, delivering amazing graphics and extremely beautiful characters, but also a surprisingly deep and good story.
You play the role of a rich guy who wasn't very lucky in love until he randomly stumbled over Megan in a store and his entire life changed. Play through his story and enjoy the ride – it will be amazing!
You can check out the game on Steam.
Mirror
This is a game that combines the classic gameplay of Summertime Saga with a casual yet challenging match-3 game. If you're not into the latter, though, it's best to skip this one as the tile-matching gameplay is an important part of the game Mirror.
It is said that there is a magic mirror, which is closely related to the destiny of numerous beautiful girls. If you obtain it, you will be able to walk into the world of the beauties and experience a magnificent journey – but if you want to learn more about the girls, you have to best them first.
You can check out the game on Steam.
Monster Prom
You have 3 weeks to get a date for Monster Prom! Go through absurd and funny situations, raise your stats and seduce one of your classmates. Beautiful art, bold, unapologetic dialogue and hard choices make this an excellent, must play game.
We also have some content to help you with the game itself, like a guide to all the endings,
You can check out the game on Steam.
Clannad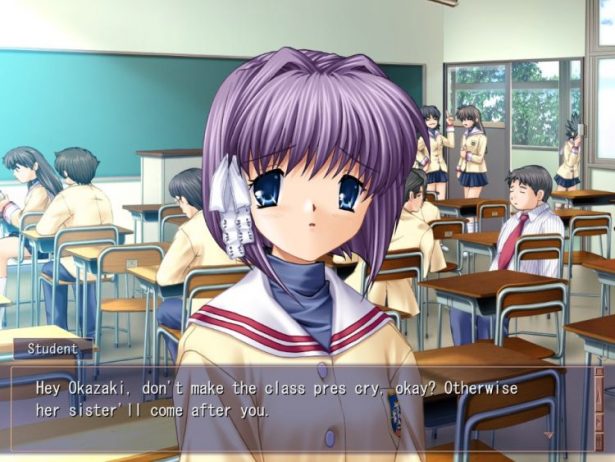 Tomoya Okazaki is a bad guy who struggles with school and while trying to find his purpose in life. Everything gets better when he meets Nagisa – a bad girl herself – but which he befriends and his life changes.
Along the way, they go through a ton of adventures, making friends with many other students and finding both solace and belonging in their endeavors.
You can get the game on Steam.
Everlasting Summer
This isn't a game like Summertime Saga just because it has "Summer" in its title, but it does help for the setting.
This is actually a classic game that has extremely high ratings and I am sure you will love it as well. It tells the story of an ordinary guy who falls asleep in a bus during the winter, only to wake up in a camp of any man's dreams, sometime during the summer.
To understand what happened to him, Semyon will have to get to know the local inhabitants (and maybe even find love), find his way in the complex labyrinth of human relationships and his own problems and solve the camp's mysteries.
You can check out this game on Steam.
These would be the top games like Summertime Saga that we have played and thoroughly enjoyed. Do you have other recommendations? Let us all know by sharing your comments below!