Another day, another error code that drives Call of Duty Modern Warfare 2 players crazy. This time, we're talking about the error code blzbntbgs00003f8 in MW2 and as always, I am here to help you fix it ASAP so that you can enjoy the game once more.
It seems that as soon as we manage to fix one error code – like we did with the DEV Error 11642 and the Error Code CE-100009-0 – a new one takes its place and forces us to find new ways to fix it.
So let's just do that and learn below all the steps we should follow to fix the error code blzbntbgs00003f8 "Server Disconnected" in MW2.
Error code blzbntbgs00003f8 in Modern Warfare 2 – How to Fix
While this error code looks like somebody just got angry from all the errors and started smashing their keyboard, it's actually a real error code that is making the rounds these days.
The error itself seems to be related to the multiplayer part of the game, so it can be anything from server issues to connectivity issues or graphical settings gone wrong – or a mix of them all.
Here is what you should try to do to fix this error. I am listing solutions from the most likely to solve the problem to the least likely – so try them in order, from top to bottom.
1. Change your DNS server
Since the error code is related to multiplayer games and server problems, changing your DNS is the first thing you should try.
This can be easily done on your computer or laptop by following the steps below:
first, press the Windows Key and R to bring up the run menu
in the new window, type control.exe and press enter:
in the new window, click "Network and internet" then "Network and Sharing Center"
finally, click the "Change adapter settings" link in the left sidebar:
in the new window, right click your active internet connection and select "Properties".
in the Networking tab, double click the "Internet Protocol Version 4 (TCP / IPv4)" button.
finally, click on "Use the following DNS server addresses" to activate it and change the top value (Preferred DNS server) to 1.1.1.1 and the bottom one (Alternative DNS sever) to 1.0.1.0:
Click OK to close all windows that you have launched and restart your game. Your problem will most likely be fixed already.
2. Use a VPN
If you don't want to go messing around with your internet settings, using a VPN will most likely help you fix the problem. However, a solid VPN that allows you to get rid of the blzbntbgs00003f8 error message will come with a monthly fee.
If you decide that it's worth it, I recommend using NordVPN – this is one of the most trustworthy VPN providers out there and you can rest assured that they will work as they should offering privacy and protection to your connection.
Using a VPN to play Modern Warfare 2 will allow you to connect to the Activition Blizzard servers (where the CoD MW2 servers are located) from different locations and therefore get rid of the error message.
It's easy and fast, but as I said before, the downside is that it's not free. However, at the moment of writing this article, there is a Black Friday promo running over at NordVPN, so it's a great time to get it!
3. Restart your router / internet connection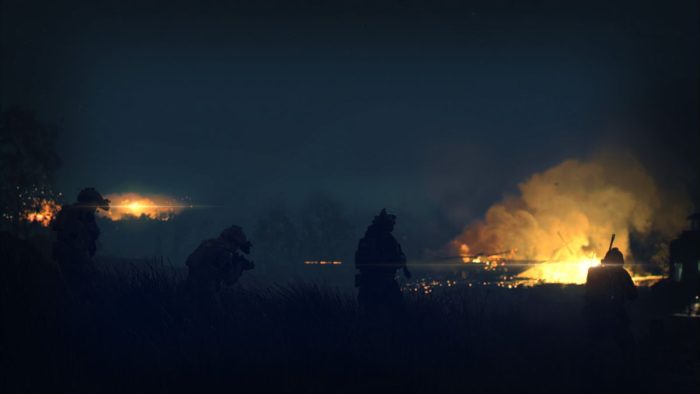 This might sound like a crazy thing to do, but it can work. At least it's free and it won't take much to try it.
If you have access to your WiFi router, simply turn it off for 60 seconds and then turn it back on.
This will reset your internet connection, maybe reset your IP in the process and potentially the DNS to something that the MW2 servers will like better and you might be able to play without a problem.
If you don't have access to the router, simply double click your internet connection in the bottom right of your screen and select "Disconnect" next to your active connection. Give it 60 seconds and connect again.
This is less likely to work, though, than restarting your router.
4. Check out the game server status
You can head over to Blizzard's Twitter page and see if they have reported any server issues / down times. This is very unlikely to be the cause for your problem, but it's worth checking.
If there are server issues reported by the company, then the only thing you can do is wait until they fix the problems and access is again permitted.
Conclusion
The annoying "Server disconnected" error code blzbntbgs00003f8 in MW2 is probably transitory and it will slow down as the popularity of the game dwindles a bit.
But currently, there are so many people playing the game that all sort of errors – like we've seen in the past week – pop up to make things more complicated.
Fortunately, you know now what you can do on your side to try and fix the blzbntbgs00003f8 error code in CoD: Modern Warfare 2. I hope that the solutions shared above work.
If you manage to find a different method to fix the problem, please share the solution below. And no, uninstalling the game and stopping playing it doesn't count as a solution!

Latest posts by Calin Ciabai
(see all)