It must be every man's dream to have their very own man cave – a place that he can escape to in the comfort of his own home and enjoy peace, solitude, and the opportunity to play to his heart's content, no matter what's going on in the rest of the house.
However, if you're lucky enough to have plenty of space in your home to create the perfect man cave, where do you begin when it comes to equipping and furnishing it?
In this guide, we help you to make all the right siting, decorating and purchasing decisions so that you can design a man cave that ticks all your boxes and gives you the ideal sanctuary where you can hide away from the world and really indulge in all your masculine passions!
So let's not waste a single second and instead let's look at all the steps you need to complete to set up your perfect man cave!
Step One – Choosing A Location
The very first thing you need to do when creating your man cave is to find the perfect location in your home.
Obviously, you may have little choice over this element – if you only have one spare room in your house that will obviously be the one that you have to use.
However, if you have a number of options, you might want to consider some of the most popular spots. Attic conversions are often a good choice since they are well away from the hustle and bustle of the rest of the home.
Alternatively, a garden shed or garage could be the right option for you, especially if you have a large family and want complete peace and quiet out of range of those noisy kids!
Some people choose to use a spare bedroom while others opt for the basement where they can stretch out and really relax. The basement has the advantage of offering ample space, so you can really customize it and turn it into an impressive man cave.
TLDR: If you don't have plenty of options, just choose any location that's available. If you can be picky, choose a larger space – the basement or the attic work well, but a garage or outdoors shed can be just as good.
Step Two – Decorating Your Space
Once you've made the all-important decision of where to locate your man cave, the next stage is to decorate it to suit your tastes and requirements.
You may want to consider insulating and sound-proofing the space so that you won't disturb the rest of the house and the rest of the household won't disturb you!
You may want to paint the walls a bright shade to reflect your vibrant personality or to lighten a dark space.
Alternatively, a dark shade on the walls could add to the atmosphere if you want to create a sense of being in a theater or gaming space.
But the decorations can make or break your mancave. Choose a style and stick to it. Remember that it has to be manly – but geeky or nerdy also work really well. Think about what you want it to look like and get decorations fitting that criteria.
Step Three – Selecting Furniture And Accessories
Comfortable seating is a vital component of any man cave. A cozy sofa, a well padded office chair at the PC, or a state of the art gaming chair placed in front of your favorite console may be items that you wish to consider.
Other furnishings you might want to include are tables (for holding drinks and magazines), a shelf for displaying your top gaming titles (or your sporting trophies) and a few compact chairs for seating your friends when they come round.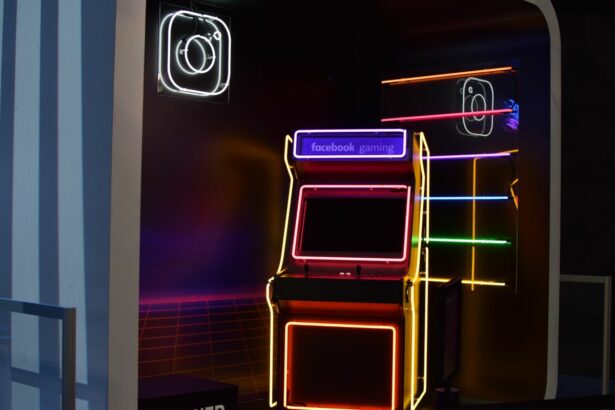 You'll probably also want to add a small set of drawers or a compact cabinet where you can store items such as your game controllers, spare batteries, headphones and extension cables when you aren't using them.
Additional elements can be added depending on the space available and your budget. From fancy statues to large couches and armchairs to plants or anything else, sky's the limit here!
Step Four – Lighting is important
A dimmer switch for your lighting could be perfect if you want the freedom to vary light levels to suit the different activities that you plan to do, and curtains or shades will almost certainly be essential if you want to watch TV or play video games without sunlight spoiling the experience.
You might even want to add some mood lighting in the form of a couple of small lamps as well as some of those decorative light blocks that you can find nowadays related to most popular games and shows and whatnot.
With a proper lighting setup and even some nicely positioned led lights, you can really make your mancave look like an amazing build.
Step Five – Choosing Equipment
Now we come to the fun part! Choosing all of the key equipment that you want to add to your man cave is an exciting task that you should think about carefully.
A TV is, of course, an essential, although the size of the screen will depend on the size of your space. You'll certainly want to install your favorite gaming consoles and perhaps your PC or laptop.
A mini-fridge and a bar are two popular items that many men include in their man cave design, while many more choose to add juke boxes or pinball machines or even old arcade machines if gaming is your thing.
Sporting equipment can also add even more entertainment value. Whether you've always wanted your own table tennis table, pool table or dartboard, this is a must-have.
If you play a musical instrument, this is the ideal spot in your home to keep it. This is especially the case if you've chosen to sound-proof your space since you can even practice your drumming or channel your inner Slash on your electric guitar without waking up the entire neighborhood!
When it comes to choosing your equipment, always make sure that you're investing in quality pieces. You want them to last for as long as possible, but also give you the most fun for the money!
Step Six – The Final Touches
The last step in finalizing your man cave is choosing the last few touches to complete the look. Decorations for your walls could come in the form of favorite photos, neon signs or funny posters with hilarious slogans.
You could frame posters from your favorite video games, bands or movies, or even put up some of your own artwork if you have hidden talents!
Finally, it's time to display all of your treasured memorabilia. From your Star Wars toy collection to your sporting trophies, and from your signed baseball glove to your photos of key moments in your life, your man cave is the ideal spot to showcase all of the items that are most precious to you.
Spread a scattering of gaming magazines around on the table, put out all of your coolest gadgets and any other unusual and unique items that you've picked up over the years, and your man cave is good to go!
Now that you've completed your man cave, it's time to invite all your mates around for fun and games – although you might want to enjoy your first gaming session in your own special space on your own before letting all the guys in!
You're sure to love your new man cave, and you're bound to wonder why you didn't create one sooner! Enjoy!