Are you ready for the VCT Masters Copenhagen? From July 10 to July 24, 12 of the best Valorant teams will compete against each other. The 2022 VALORANT Champions Tour is sure to be action-packed!
To follow all of the tournament results and view live scores, head to Eplay Info! With comprehensive live schedules, Eplay-Info.com makes it easy to be an eSports fan.
This tournament is set to be a big one as major pro teams compete for an international Valorant LAN trophy. The teams will have to navigate a tricky group stage and book a spot in the grand final. By the time the 24th of July rolls around, there will just be two teams left!
This Valorant tournament will be played in front of a live crowd. We expect a massive sea of fans to descend on the Forum Copenhagen. We will see what teams will handle the screams and chants and what teams will crumble under pressure!
Top Valorant teams, including Fnatic, FPX, Guild, Leviatán, and KRÜ, will go all out to try and win this event in hopes of securing qualification for Champions 2022 placements. If they can have a strong showing in this tournament, they can bypass Last Chance Qualifiers altogether.
How Will The VCT Masters Copenhagen Tournament Work?
The VCT Masters Copenhagen tournament will work just like the event held in Reykjavík. The best 4 teams bypass the group stages and get sent directly to the playoffs. The remaining 8 teams are split into two groups and need to battle for a spot in the playoffs.
Only four teams from these 8 will advance. The playoffs will be a double-elimination bracket, and the grand final will be a best-of-five series as well as the 3rd place match! This tournament format is super exciting, and there should be lots of incredible matchups.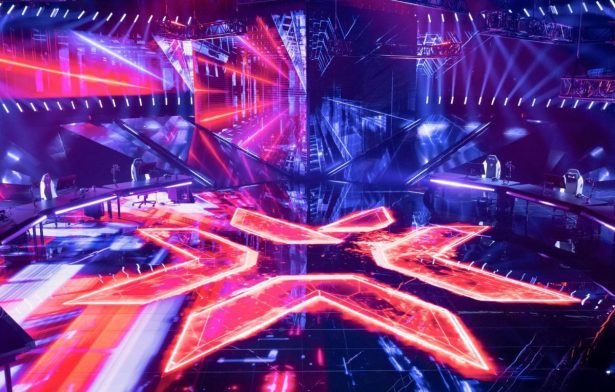 Which Teams Are Competing In The VCT Masters Copenhagen Tournament?
The VCT Masters Copenhagen tournament will feature 12 incredible teams from all over the world. There are teams from Korea, the USA, Brazil, Argentina, and more! These teams are bringing their A team roster and will be battling hard to earn the win!
Check out all of the teams competing below:
Fnatic – This is a team based in London, UK. Their roster has a good mix of the UK and European players. They are one of the top teams in the world, with over $250,000 in earnings!
FPX – A top team hailing from China but is actually based in Europe, and its roster is filled with European talent. Their leader is the always tough Ukrainian player ANGE1. FPX has just under $200,000 in winnings!
Guild – Guild is a British and Swedish team that is partly owned by David Beckham! The team has almost $100,000 in winnings and is an emerging esports organization.
XSET – This US-based Valorant team is one to beat at the VCT Masters Copenhagen. They have already earned $163,000!
OpTic – OpTic Gaming is one of the biggest names in esports. They could easily win this event and have already earned over $250,000 from other Valorant events!
Paper Rex – Singapore's top team, Paper Rex is not to be underestimated! Expect them to play hard and make it deep into the playoffs!
XERXIA – This is a dark horse! Hailing from Thailand, they don't have as much experience as the bigger teams, but thanks to their aggressive gameplay, they could upset some top teams!
DRX – Expect big things from Korea's top Valorant team, DRX! They are definitely an underdog, but if they play to their potential, they could make a deep run in the playoffs!
Northeption – With just $10,00 in Valorant tournament earnings, we don't expect the Japanese team to make it out of the group stage!
LOUD – A top Valorant team from Brazil. With just under $200,000 in winnings, they have the big match experience required to navigate this tough field. They are in a tough group but should make it to the playoffs!
Leviatán – Leviatan is an Argentinian Valorant team with Chilean roster. This team has an unorthodox playing style and is capable of upsetting the big esports organizations!
KRÜ – Kru is another Argentinian and Chilean esports organization. They have already won a number of B-tier events and, this time, will be keen to win a major s-tier tournament!
Tune in on July 10 to watch the group stages of the VCT Masters Copenhagen tournament! The playoffs will kick off on July 14, and the grand final will go down on July 24. With a live crowd and world-class international teams, this Valorant tournament is a must-watch esports event!