Now that we know about the launch of the real Nuka Cola in the real world – and with Fallout 4 so close that you can hear the Geiger counters buzzing, it makes a lot of sense to see a ton of Fallout-inspired content released by fans of the post-nuclear franchise, including themed weddings.
But now things are about to get insanely serious as we have for you the Nuka Cola Rifle!
Yes, your eyes are not making fun of you! A Fallout fan going under the name of Marbo40k shared the amazing design of the Crank Action Nuka Rifle, the one that you can see below.
It is awesome, it glows in the dark and it surely looks like that weapon that should only be used if you have a bunch of Radaways on you.
Oh, and it definitely looks like a weapon you'd like to try out in the game. At least I sure would!
So check out the Nuka Cola Rifle below: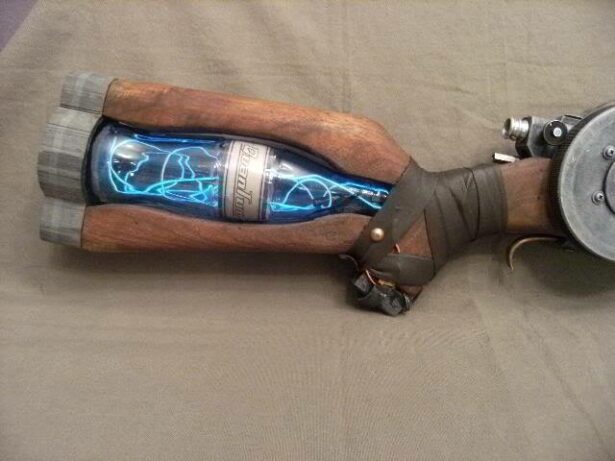 I found this on the Facebook page Fallout Guardians – if you can point out the real designer of this great weapon in the comment section below, it would be great. Until then, thanks Marbo40k for creating such an amazing product!