False Swipe (TM057) is a normal type move with 40 power and 100 accuracy. Its main effect is that it will always leave the Pokemon hit with at least 1 HP.
This makes it a terrible choice for PvP where you want to kill the enemy Pokemon, and an optimal choice for PvE when you want to catch something.
If you're trying to catch wild Pokemon, consider also checking out our guide on where to get Dusk Balls. It's the best type of Pokeball when catching Pokemon in caves or at night.
In this guide, I will explain how to get False Swipe TM in Pokemon Scarlet and Violet.
How to Get False Swipe TM in Pokemon Scarlet and Violet
To get the False Swipe TM, players will need to catch 30 different Pokemon species to register them to the Pokedex.
Then, you can visit Jacq in the Academy Biology Lab to obtain False Swipe.
After obtaining it for the first time, you will be able to craft as many copies as you wish.
As for how to craft TMs in Pokemon Scarlet and Violet, simply visit any Pokemon Center and interact with the TM Machine there.
Here are all the crafting materials you'll need to craft more of False Swipe.
400 LP
Kricketot Shell x3
Chewtle Claw x3
How to Get Kricketot Shell in Pokemon Scarlet and Violet
Kricketot Shells can be obtained by catching or defeating Kricketot in the wild. Thankfully, Kricketot is a common Pokemon that can be found easily in Southern Province Area Two, just next to Cortondo.
In addition, while it can be found during the day, it's more common to find it at night as it's a nocturnal Pokemon.
How to Get Chewtle Claw in Pokemon Scarlet and Violet
Chewtle Claws are obtained by catching or defeating Chewtle in the wild. While it has way more spawn points compared to Kricketot, it's a fairly rare spawn. Thus, finding Chewtle might take a while.
Ideally, you want to look near wet areas such as ponds, lakes, and rivers in the southern half of the map.
When to Use False Swipe in Pokemon Scarlet and Violet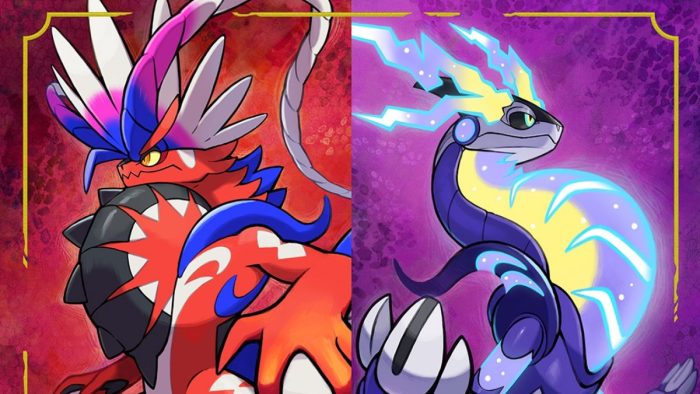 False Swipe is a great choice when trying to catch Pokemon with low catch rates such as the legendaries Miraidon and Koraidon.
Use False Swipe to leave them on 1 HP, apply status moves such as Paralysis or Sleep (not Poison), and you'll be able to catch them easily without needing to use your precious Master Ball.
As for the best Pokemon for False Swipe, there are many options but here are some of my favorites.
Garchomp
Ceruledge
Scizor
Gallade
You can teach it to almost any Pokemon that's in your party as long as you're not planning to use it for competitive battles.
Wrapping up
To sum up, that's everything you need to know on how to get False Swipe (TM057) on Pokemon Scarlet and Violet.
Simply catch 30 unique Pokemon and talk to Jacq at the Academy to get your reward. Then, teach it to your preferred Pokemon and you're ready to catch any Pokemon you want.
Now that you can catch anything, check out our guide on the 10 strongest Pokemon in the game and get ready to start hunting them.
Which Pokemon are you trying to catch? Which Pokemon are you using with False Swipe? Let us know in the comments below.