Skrelp is a Poison/Water-type Pokemon, while its evolution Dragalge is a Poison/Dragon-type.
If you're trying to evolve Skrelp into Dragalge, thankfully all it takes is leveling up Skrelp until it evolves.
Dragalge can be a great tool for your team, as it can easily take down Grass, Fairy, and Dragon-type Pokemon.
Especially when facing some of the strongest Fairy-type Pokemon in the game, which are very common in high-level raids, Dragalge's poison moves will make quick work of them.
In this guide, I will explain how to get Skrelp in Pokemon Scarlet and Violet, how to evolve it into Dragalge, and showcase the best build for Dragalge.
How to Get Skrelp in Pokemon Scarlet and Violet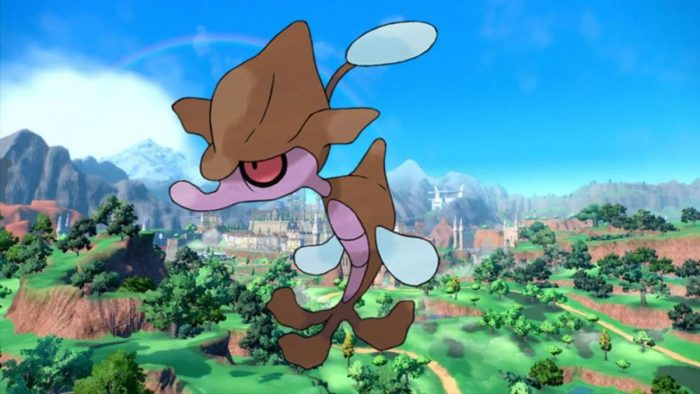 Thankfully Skrelp is a very common Pokemon and players can get their hands on one by traveling to almost any ocean in the northwest part of Paldea.
Also, it can be found both during the day and night. However, keep in mind that Skrelp and Dragalge are exclusive to Pokemon Scarlet.
If you want to get them in Pokemon Violet, you'll either have to trade with someone from Pokemon Scarlet or join a co-op game with them and visit the oceans together. As long as they're nearby, Scarlet-exclusive Pokemon will spawn.
Also, to increase your chances of catching Skrelp when you find it, I highly recommend using a Dusk Ball if its night time, or a Dive Ball during any other time.
How to Evolve Skrelp into Dragalge in Pokemon Scarlet and Violet
Skrelp can evolve into Dragalge at level 48 and doesn't require any special items or mechanics. The easiest way is by completing 6-star raids (or any other raid) and feeding Skrelp any EXP candy you get.
This way, you'll have a Dragalge almost immediately after catching a Skrelp.
However, you can also catch a Dragalge directly, thus skipping the evolution part. Dragalge is a common spawn during any time of the day at the North Paldean Sea.
Again, Dragalge can only be found roaming the wild exclusively in Pokemon Scarlet.
Best Build for Dragalge in Pokemon Scarlet and Violet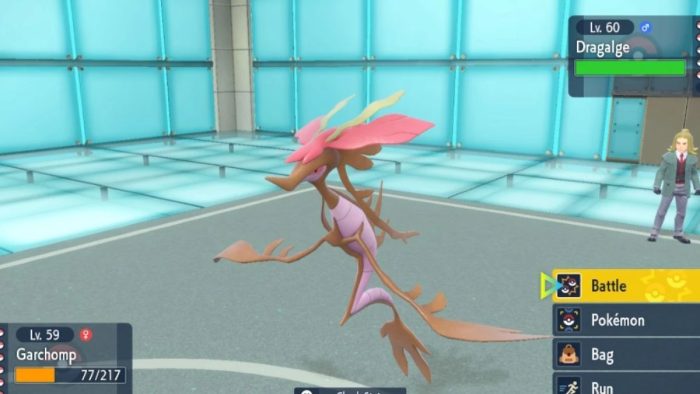 If you've managed to get your hands on a Dragalge and you want to build it properly for your PvE or PvP team, you're in the right place.
First, the best nature for Dragalge is Modest (+Special Attack, -Attack). Combined with the Adaptability hidden ability, which increases STAB damage from 1.5x to 2x, this build allows Dragalge to deal very solid damage.
The best held item is Assault Vest. Together with its already high Special Defense, Dragalge will be your best counter to any of the enemy's special attackers.
As for the best moveset for Dragalge, here are your best options.
Sludge Wave
Draco Meteor
Focus Blast/Hydro Pump
Thunderbolt
Lastly, the best Tera type for Dragalge is either Poison or Dragon, depending on which STAB you want to utilize more. I would recommend Poison to focus on countering Grass and Fairy-type Pokemon.
Wrapping up
To sum up, that's everything you need to know on how to get and evolve Skrelp into Dragalge in Pokemon Scarlet and Violet, as well as the best build for Dragalge.
After all, if built properly, Dragalge can be a great asset to your team.
Now that you've finished going through this guide, consider checking out our list of the best Dragon-type Pokemon in Scarlet and Violet. There are some great fan-favorite Pokemon returning from previous games and some amazing new additions.
What do you think about Dragalge in PvE and PvP? Which Pokemon are you pairing it with? Let us know in the comments below.