Friday the 13th is a game and title that is beloved by all horror genre fans. It offers a whole lot of things that are usually perfect for Halloween celebrations – but in the end, you're free to play whenever you want!
However, with various gaming platforms available today, can you experience this one with friends on various consoles? Today we're learning whether or not Friday the 13th is crossplay.
In a game like this where everything is focused on the whole multiplayer side of things it always leaves room for people to guess that cross-platform play would be a very handy and amazing feature.
Let's tell you the harsh truth.
Does Friday the 13th have Cross Play?
No, Friday the 13th does not have cross play and you can't play the game with people who have it on other platforms.
This means that the game doesn't offer cross-platform play. As much as it is painful for me to say, I imagine it must as be as painful for you to hear.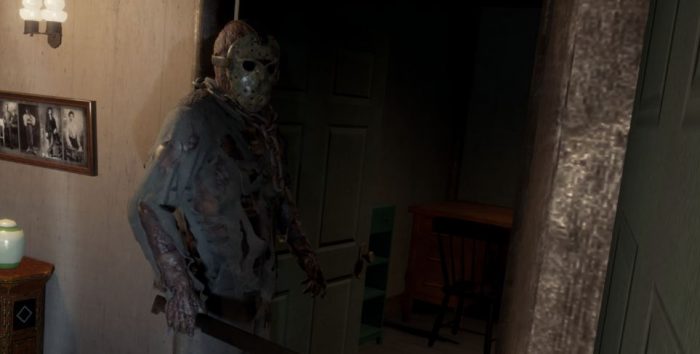 This game is practically a haven for all horror movies and game lovers alike, and on top of all that, you are going through the biggest horror nostalgia movie genre that ever existed.
Combining all the fans together from all types of platforms would be amazing, but not possible. A pretty poor choice from the devs, if you are to ask me!
What Does Crossplay Mean
This game cannot be played simultaneously on the PlayStation 4, Xbox One, PC, or Nintendo Switch. You can only play with friends that use the same platform.
For example, if you are an XBOX player, you can only play with other XBOX players, not PlayStation, PC, or Switch users. If you are a PC player you can only play with PC players, and so on…
The same is true for other platform gamers.
Will It Ever Be Possible To Play Friday The 13th Crossplay?
Not to beat around the bush, I will tell you as direct and as it is seen by most people.
Many people believe that this game is dying, or that it has already died.
The primary cause is a lawsuit that halted the development of the game, which was already riddled with flaws and errors.
Even looking at it from a recent perspective, even if it is disheartening and painful, I would have to agree. This game looks like it might go downhill and a feature like crossplay wouldn't do anything for it.
That is why I would have to say that the chances for Friday the 13th to get crossplay are low or close to impossible. But you never know… Halloween is coming and it might get a boost in popularity once more.
Game Similar to Friday the 13th With Crossplay Option
The closest thing that you'll get to Friday the 13th with a living development cycle that is gradually increasing and getting better and better, is none other than Dead By Daylight.
In Dead by Daylight, four players must band together to escape a mysterious killer. To accomplish this, they must repair generators placed over the map.
The killer does have several specific talents that aid in the capture and execution of survivors.
Meanwhile, survivors have unique skills and, within reason, the capacity to resurrect each other when disabled.
Dead By Daylight also features Jason as a buyable option to play as when chasing down the survivors, in a way, making it very close to this game too.
It has extremely good ratings and reviews. The developers are patching things up and listening to the community if something needs changing or modifying.
If you're saddened about the situation of Friday the 13th, I highly recommend giving Dead by Daylight a try.
Conclusion
You cannot play Friday the 13th with the crossplay mode. This amazing game started out pretty fantastic starting with it a whole plethora of games of this genre.
It doesn't mean that you shouldn't play it just because it doesn't offer crossplay, but at the same time, there are other titles that can offer way more than just crossplay.
What is your favorite horror game and why? Do let me know in the comments down below.