S Rank is a relationship that only Alear can have in Fire Emblem Engage with any other character of any age and gender. Due to that, S Rank relationships are not necessarily romantic but can also indicate strong friendships.
To reach S rank with a character, you need to reach A-rank by fighting, healing, and using other actions in battle, and then giving them the Pact Ring after reaching Chapter 23.
Another great way to increase bond levels is by collecting bond fragments. Consider checking out our guide on where to get bond fragments and how to use them in the game for more details.
In this guide, I will explain how to reach S-rank romance in Fire Emblem Engage and showcase some of the best tips to increase your relationship level with other characters.
How to Reach S Rank Romance in Fire Emblem Engage
There are certain requirements before being able to reach S Rank romance with a certain character. Here are all of them:
Reach Chapter 23: The Four Hounds in the main story.
Complete the final Paralogue 'The Connector' to earn a special Pact Ring
Increase Alear's support bond with the character you want to level up to level A.
Give the Pact Ring to unlock the Ring-Rank conversation to level up that character to S-Rank.
Keep in mind that you can only give the Pact Ring once, to one ally. Therefore, you can only reach S-Rank romance with one character.
Benefits of Reaching S-Rank Romance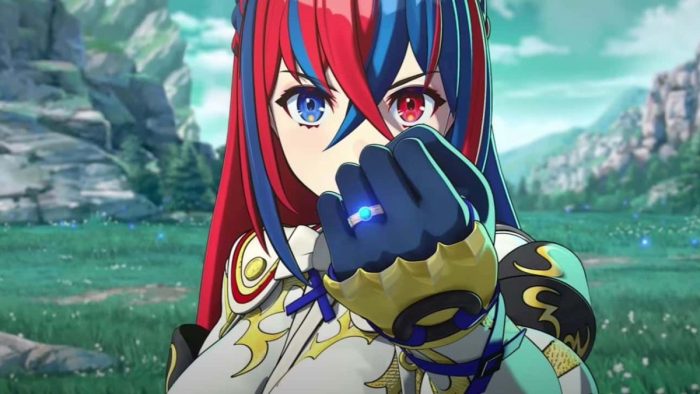 There are several reasons to S Rank romance another character, including unlocking unique cutscenes and using special skills. Here are all the benefits of reaching S Rank romance:
Unlock a memento of the romanced character in your room.
Unique cutscene during the epilogue with Alear and that character.
Updated entry in Ally Notebook including images from the Support Scene.
Unique special skill when Alear and that character use their Engage Skills together.
However, to reach S-Rank, you'll first need to reach A-rank. Let's see how to do that.
How to Get the Pact Ring in Fire Emblem Engage
Right after completing Chapter 22: The Fell and the Divine, you'll unlock the Paralogue missions called 'The Connector'. Complete this and you'll find the Pact Ring in Alear's Memento Drawer in your room in the Somniel.
It will be in the spot that previously said "It looks like something important belongs here".
With the Pact Ring secured, let's see how to fulfill the other challenging requirement of getting S Rank romance.
How to Increase Support Ratings to A in Fire Emblem Engage
There are various ways to increase support ratings in the game. Here are all of them:
Fighting with your units – Have the two units fight alongside one another on the battlefield.
Giving gifts – Each character has certain items/gifts that they love. Gifting those will increase their support rating.
Returning lost items – These are found all over the world while exploring. Return them to their rightful owners and you'll increase their support rating.
Cafe Terrace – Spend quality time with your characters by treating them to a meal at Cafe Terrace to quickly increase support ratings.
Wrapping up
With everything completed, now you know how to reach romance Rank S in Fire Emblem Engage.
Progress the story until Chapter 23, reach bond level A with Alear and another character, and give that other character the Pact Ring to reach Rank S.
For an in-depth list of which characters you can romance and the type of relationships you can have in the game, consider checking out our relevant article.
Which character are you getting to S Rank? Would you prefer it if you had more than one Pact Ring? Let us know in the comments below.