When it comes to building settlements in Fallout 4, Copper is extremely valuable and you will always have a shortage of it. However, it doesn't always has to be that way and you can get a fair amount of copper if you collect the right items.
I am here to share with you a complete list of Fallout 4 junk you can collect in order to get more copper in the game.
Of course, the easiest way to do it would be to simply clean out an entire area by making multiple trips from it to your settlement (I usually store all items I have and go there to fill up my character and my companion with items in order to reduce the number of trips).
But if you don't want to do that, you will have to focus on specific items that give you the most copper in Fallout 4. These include (they are listed in alphabetical order):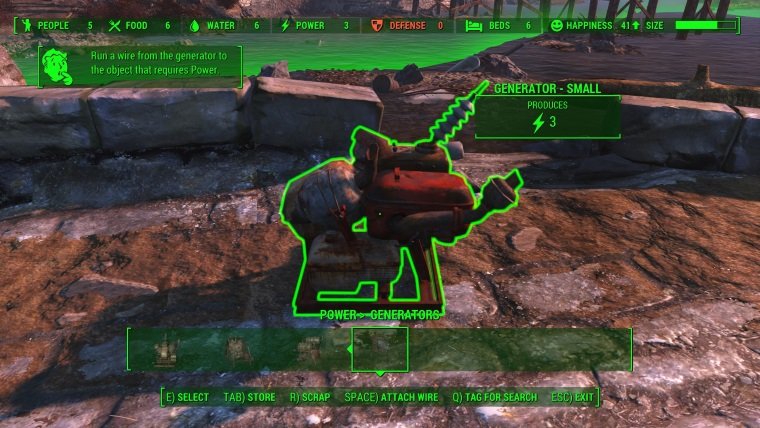 Basically, you get Copper from various metal items as well as broken light bulbs from scrapping lamp posts and fuses.
If you need some quick at the beginning of the game, you can easily start by scrapping all the lamp posts in Sanctuary.
List of items follows.
– Beaker Stand
– Blue Table Lamp
– Bone Cutter
– Broken Lamp
– Broken Lightbulb
– Cooking Pot
– Flight Data Recorder
– Fuse
– Copper
– Fusion Pulse Charge
– High-Powered Magnet
– Hot Plate
– Lightbulb
– Magnifying Glass
– New Power Cables
– Power Relay Coil
– Pre-War Lamp
– Sensor Module
– Shadeless Lamp
– Shadeless Table Lamp
– Stew Pot
– Telephone
– Yellow Table Lamp
Also, if you have some extra caps to spend, you can easily purchase a ton of Copper every 48 hours from the seller (lady) in Drumlin Diner.
There are others who sell items you can scrap for Copper, so you shouldn't really worry about the amounts of Copper you can get.
There might be more items that gibe you copper, but be on the lookout for these and you should have a steady supply to start with!