Are you finding it difficult to make space for all the items that you need in Disney Dreamlight Valley? Are you running low on inventory space?
Upgrading storage space is key as you progress through the game. In today's guide, I'll show you efficient methods you can pursue to increase storage in Disney Dreamlight Valley.
How to Increase Storage in Disney Dreamlight Valley?
There are two key methods of increasing your inventory space – increasing inventory space in your backpack and upgrading house storage.
Disney Dreamlight Valley: How to Upgrade House Storage Capacity?
Working on your house is the best way to increase storage in Disney Dreamlight Valley. It's also the cheaper and easier method to follow.
You'll actually be storing the items and collectibles you own in Chests that need to be crafted. Increasing the space in your room will increase the area where you can keep the Chests.
The NPC, Scrooge McDuck, will challenge you with a number of missions as you go forward in the game. The quest needs to be completed properly and once you've finished it properly, the NPC will add an elevator to your house.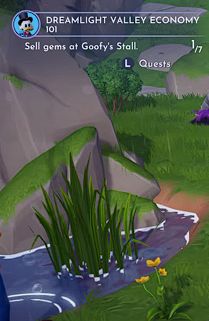 The next thing you should do is to increase the space in the rooms already available in your house. These actions will require you to spend around 1000 or 2000 star coins.
You can add another room to your house as well, but I'd suggest enlarging the rooms you have at first.
After upgrading the house once, Scrooge increases your options to renovate both on the outside and the inside.
In this way, you can increase the number of floors you have in your house, enlarge the size of the rooms, and move around the furniture to create space for your chests.
You can make as many chests as you want. Furthermore, working on the exterior of the house will help you manage more rows of chests inside, eventually raising the count in your inventory.
How to Craft Chests
Crafting chests in Disney Dreamlight Valley is rather straightforward.
You need to locate Goofy's shop in the Peaceful Meadow. Near the shop, there's another small hut with a chest box outside.
Approach the bench with an attached lamp near the chest box and interact with it, which should open a recipe menu.
Select the "Chest Recipe" option and you can obtain as many chests as you want by specifying the number and clicking on "Make".
Each chest will cost you 25 Softwood and 25 Stones.
The Chests increase your inventory space by 2 items. Therefore, make chests according to your requirements.
Disney Dreamlight Valley: How to Increase Storage Space in Backpack?
Backpacks can carry as many as 21 items at a time. You'll usually need to be carrying the essential items for a certain quest or mission.
While this inventory space is enough for in-game tasks, it's not adequate if you enjoy exploring around the map and collecting various items, such as Shards, Vegetables, Fish and whatnot.
However, increasing the storage space in backpack from 21 to 35 items will require 20,000 Star Coins (in-game currency)!
If you have the perseverance and hard-working mentality, then this amount shouldn't scare you! 20,000 Star Coins is achievable but it will take some sweating!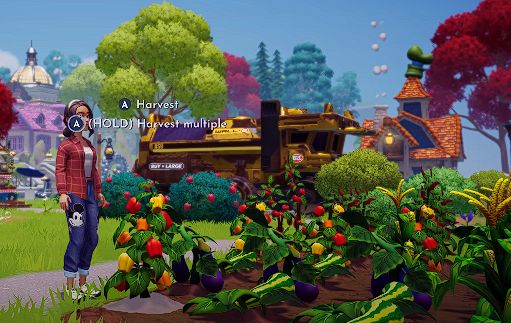 The most proficient way to earn Star Coins is farming. You should farm food items that will bring you profits faster and have cheap seeds, like the tomatoes.
If you're lucky and own the "Villager" tag, you may also see large amounts of your food being harvested.
The larger the amount of crops, the faster the Star Coins will come in.
Once you have enough Star Coins, your Backpack's inventory space can be directly upgraded.
Whether you're carrying apples for your squirrel friend or important items for a quest, an upgraded Backpack will always come in handy!
Wrapping Up
You'll be collecting and dealing with a variety of objects that will quickly eat up your storage space. Therefore, increasing storage space in Disney Dreamlight Valley is necessary in order to progress smoothly.
Have my methods of increasing storage in Disney Dreamlight Valley helped you? Do you know of any other way to increase inventory space? Do share with me in the comments below!