Fiber and seaweed are early game resources unlocked with the Beach biome in Disney Dreamlight Valley.
They are needed for a variety of quests. Also, many quests require players to craft rope, which is crafted from fiber.
If you haven't unlocked the beach yet, check out our guide on how to unlock the beach biome in Disney Dreamlight Valley.
In this guide, I'll explain how to get seaweed, how to make fiber and rope, and where to use each of these items.
How to Get Seaweed – Gathering
Seaweed is first unlocked with the beach biome. During your first visit to the beach, you will find seaweed on the floor, next to clams and scallops. All you need to do is get close and interact with it to pick it up.
However, here's the catch: seaweed gathered from the ground doesn't respawn. Thus, there is a limited amount of seaweed that players can gather via this method.
How to Get Seaweed – Fishing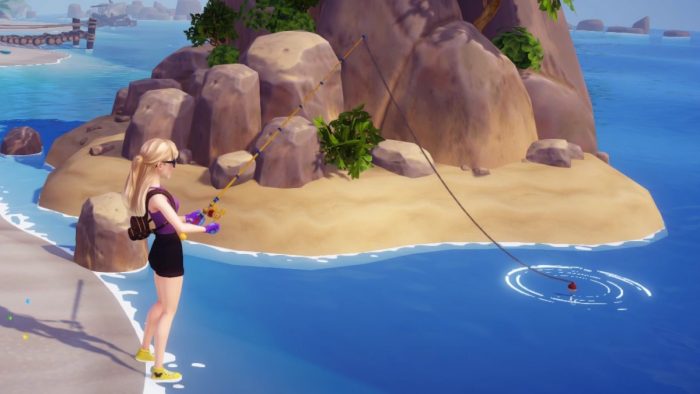 Instead, there is an alternative. Players can fish seaweed. To fish seaweed, you will need to fish anywhere in any of the following biomes that isn't a hotspot:
Dazzle Beach
Peaceful Meadow
Forest of Valor
Glade of Trust
Forgotten Lands
Sunlit Plateau
Frosted Heights
Then, you'll either catch a certain fish or seaweed. It's a 50/50 chance, give or take. The good news is that you can repeat this as many times as you want, as long as you have energy.
In case you run out of energy, consider checking our guide on how to get more energy in Disney Dreamlight Valley.
To increase your seaweed yields, you can also have a villager hang out with you that you've assigned to fishing. This way, whenever you catch seaweed, there's a chance you'll get a second one for free.
How to Get Fiber & Rope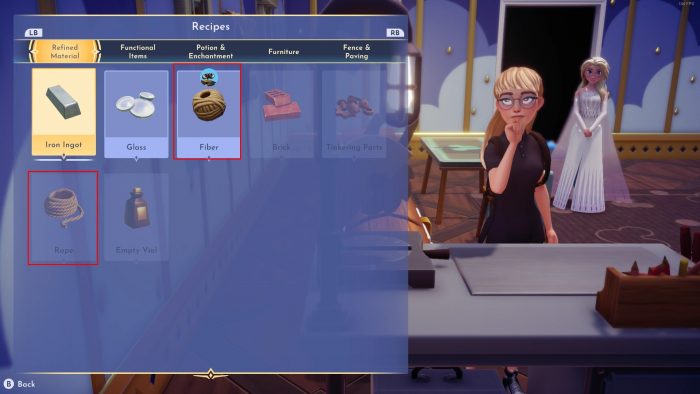 Fiber and rope are easier to get simply because they are craftable. They cannot be gathered from anywhere and can only be crafted by using seaweed.
The recipes are as follows:
Fiber: 5 Fiber for 1 Seaweed
Rope: 8 Fiber for 1 Rope
And that's all. Visit any crafting workbench (at your place or in Scrooge's shop) and craft as many as you need.
Fiber and Seaweed Uses
Fiber and seaweed are essential items for quest progression. For instance, repairing Moana's boat requires 70 fiber, which equals 14 seaweed.
This means that you'll have to fish for quite some time.
In addition, a good deal of furniture requires fiber or rope to craft. If you want to make your house and the village look cool, you'll need to fish for seaweed.
Conclusion
Fiber and seaweed, together with rope, are essential items in Disney Dreamlight Valley. To get them, you need to gather seaweed from the ground or fish it, and then craft it into fiber and rope.
All three items are essential for quest progression, as well as for crafting furniture.
If you enjoyed this short guide, consider checking our more in-depth guide on beginners tips and tricks for Disney Dreamlight Valley.
Have you stockpiled seaweed for times of need? Or are you going to gather some for a quest? Let us know in the comments below.