The highly anticipated MMORPG Tower of Fantasy is finally here. But there are still many questions regarding the platforms this game is available on, as well as whether or not it is cross platform or not – and I am here to share all the answers.
Because this is such an amazing game, it would be a pity to be limited to play it alone on your mobile device, when you could experience it much better on a larger screen of a computer – be it your Windows laptop or Macbook.
So, without further ado, let's get it started with the answers!
Can you play Tower of Fantasy on Mac?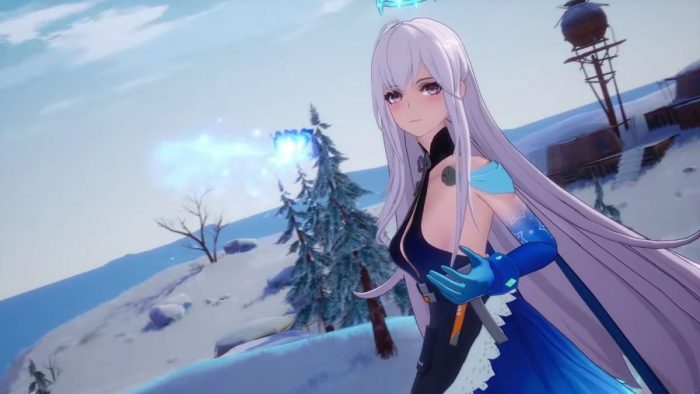 Unfortunately, Tower of Fantasy is not available on Mac at the moment. There are also no announced plans for releasing a Mac version of the game.
The closest you can get here is with the iOS version… but that isn't really helpful unless you own an iPhone or iPad. Chances are that you do, though, if you have an iMac and/or Macbook.
Can you play Tower of Fantasy on Windows / Laptop?
Yes, Tower of Fantasy is available for Windows! You can download and install the game for free from its official website.
There are also plans to release the game on Steam and Epic Games, which will make things even easier for those who want to play it on Windows computers and laptops.
The Steam and Epic Games versions of the game will be identical to the one you can currently download for Windows, and they will be released sometime in the second half of 2022 (but no exact date was announced).
But until then, head over to the Tower of Fantasy official website and download the Windows client, install it and enjoy the game!
Is Tower of Fantasy Cross Platform?
Yes, Tower of Fantasy is a cross-platform MMORPG that offers cross play between the platforms it is available on. This means that you can play on PC and your friends can play it on iOS or Android (or vice versa).
It also offers cross-progression, meaning that you can continue your progress from PC to mobile and vice-versa as long as you use the same account when playing the game.
In order to use this feature, make sure that you use the same account on all platforms.
Now that you know everything about the availability of the game on different platforms, make sure to also check the best character presets in Tower of Fantasy – I spent quite a bit of time in the game searching for the best ones and I am sure you will enjoy them all!
Or if you don't care about the cosmetics so much, and you're more interested in the best weapons in the game – I have a tier list ready for you too!
Wrapping up
Tower of Fantasy is a highly anticipated MMORPG and based on the first several hours of play time that I got in the PC version of the game (since that's the only one I'm covering here) I can say that this is a great title for fans of the genre!
I do believe that it has what it needs to remain popular for years to come and even though it's not available on Mac, the fact that it can be played on Windows systems and it offers cross-play between the various platforms it is released on makes it even better.
Make sure to check back soon here on Common Sense Gamer for more news and guides for Tower of Fantasy!

Latest posts by Calin Ciabai
(see all)