Humanity is a casual puzzle platformer game where you play as a Shiba Inu and attempt to command massive crows of humans to the finish line.
Overall, it's a game that rewards creativity and requires a lot of trial and error before succeeding in each level. Thankfully, Humanity is a game that makes failing fun as there are dozens of ways to complete each map.
However, Humanity takes on average 10-15 hours to beat, so players will eventually have to find other similar games.
In this list, I will showcase the five best games like Humanity to try if you're a fan of puzzle platformers with a twist.
If you're more into the survival genre, check out our list of the best games like Subnautica, one of the best underwater survival games to date.
Five Best Games Like Humanity
Humanity shines due to offering a stress-free puzzle-solving experience that rewards creativity. With even failing being fun, the game rewards the trial-and-error problem-solving method.
Without further delay, let's examine the five best games like Humanity that feature some similar aspects.
1. Lemmings 3D
Humanity is considered the successor of Lemmings 3D, which is a 1995 Puzzle game that can currently be played with an emulator.
In Humanity you are an animal that orders humans, while in Lemmings 3D you are a human that controls animals.
Overall, most fans of Humanity have played Lemmings 3D at some point in their past; if you haven't and are enjoying Humanity, it's definitely worth trying.
2. We Were Here Forever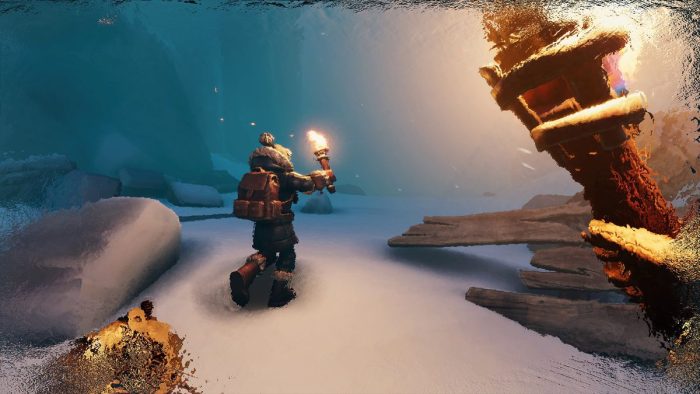 We Were Here Forever is a puzzle exploration game released in May 2022 that also features online co-op. Alongside a friend, you have to communicate and solve tricky puzzles to escape a spooky castle.
If you enjoyed the puzzle side of Lemmings and want to try a new game with a friend that gives off strong escape room vibes, We Were Here Forever is a great choice.
If you're still not convinced, the game has been so successful that We Were Here Forever is the fourth addition to this fan-favorite franchise.
Previous titles include We Were Here, We Were Here Too, and We Were Here Together. All four titles have received Very Positive reviews on Steam!
3. Tetris Effect: Connected
Tetris is the king of puzzle games since it combines simplicity with extremely challenging content. Tetris Effect: Connected is a modern take on the fan-favorite game.
Humanity and Tetris Effect: Connected share the same publisher (Enhance) while also having similarly colorful graphics and amazing soundtracks that make you want to keep playing.
4. It Takes Two
It Takes Two is a puzzle platformer co-op game with an immersive storyline and solid adventure elements.
If you want to join a friend and tackle a wide variety of minigames and puzzles, It Takes Two is a must-try, especially since it received the award of Game of the Year in 2021.
It features similar puzzle platformer elements to Humanity but focuses more on story and collaboration.
5. Superhot
Superhot is an action FPS puzzle game. You have to shoot all enemies around you, who move only when you move.
Due to that, you have to plan each of your moves with caution and precision, to make sure you take down every enemy before dying yourself.
Similar to Humanity, Superhot makes you plan your route carefully since it's full of tricky puzzles and an increasing difficulty between levels.
Wrapping up – The Best Games Like Humanity
To sum up, these are the five best games like Humanity. This list includes newer and older titles, as well as various unique takes within the puzzle genre.
If you enjoyed Humanity, you'll be sure to find something that catches your interest on this list, so don't hesitate to give these games a try.
How long did it take you to beat Humanity? Which game are you planning to try next? Let us know in the comments below.
For a different type of game, check out our list of the best tabletop-inspired games that you should try.